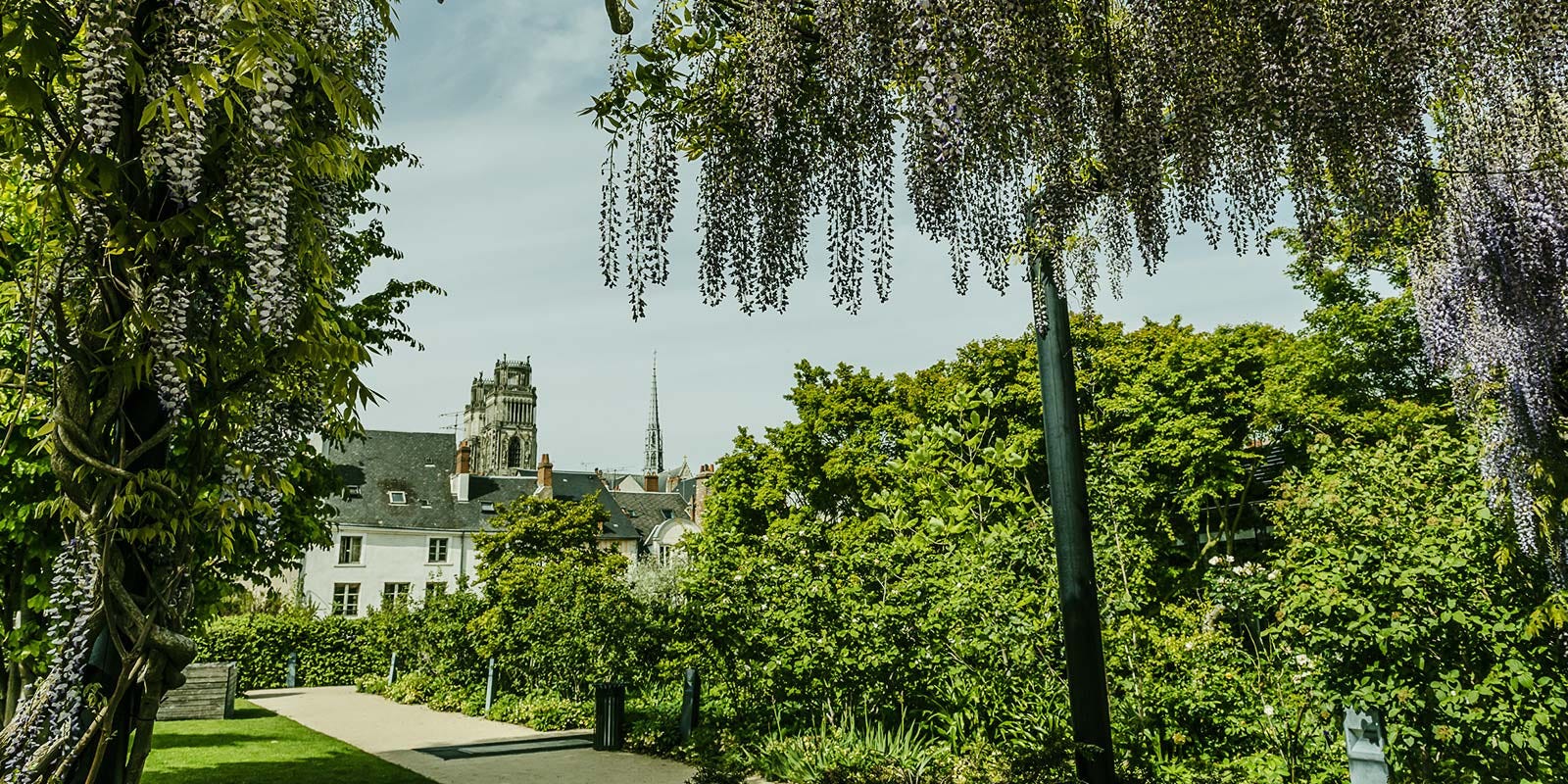 5 good reasons
to come to Orléans Métropole with a group
1. A multi-faceted destination
Orléans Métropole relies on both its modernity and the authenticity of its heritage.

From the beauty of its half-timbered facades to its parks and gardens, it is an exciting place to discover!

Life is punctuated throughout the year by international events!
2. The Metropolis of the Royal River
The Loire, the largest river in France, flows through Orléans and offers a permanent spectacle!

The 280 km of the Loire Valley are an exceptional site for its biological diversity as well as its historical and cultural wealth.

Come and discover the Loire's centuries-old past!
3. Orléans, a green metropolis
Located in a wealthy land, Orléans Métropole has a remarkable heritage.

These treasures, scattered in the heart of numerous parks and gardens, are an invitation to take a walk and to delight our senses...

Rose, peony, clematis... Discover Orléans in green!
4. Joan of Arc's city
Orléans has always kept the memory of the woman who liberated the city from the English on the 8th of May 1429.

Through medallions lining the streets, the stained glass windows of Sainte-Croix cathedral, statues of the heroine... Follow in the footsteps of Joan of Arc!

Don't miss the Joan of Arc Festivals, a unique event in France classified as Intangible Cultural Heritage since 2018.
5. A shining metropolis
Situated at only 1 hour from Paris, Orléans Métropole is the ideal starting point to visit the famous castles of the Loire and the Loiret.

The castles of Sully-sur-Loire, Meung-sur-Loire, La Ferté-Saint-Aubin as well as Chambord and Blois are even less than an hour's drive from Orléans.
Find out all our reasons for coming to Orléans Métropole!